ACEE conducts comprehensive K-12 economics and personal finance education teacher professional development workshops in alignment with Arizona Department of Education standards for each grade level.
10th Annual Champions in Education
Support economic, financial, and entrepreneurship education for all students in Arizona. The night promises to be filled with inspiration, entertainment, and an opportunity to give back to the community as we honor teachers, and celebrate students.
In-Services for Schools/Districts
Tired of the same old in-service? ACEE supports Arizona teachers in implementing new and engaging ways to incorporate economic and financial literacy into their instruction.
Connect students to the global economy with virtual investing and real-world learning.
Financial Fitness in Action
Engage students in a fun, interactive, life after high school simulation of saving, spending, and budgeting based on career choices and lifestyle decisions.
We Envision a World Where Every Student is Economically Literate & Financially Responsible
The Arizona Council on Economic Education provides high quality, engaging, standards- based professional development opportunities to thousands of Arizona K-12 teachers annually through workshops, webinars, and in-service training.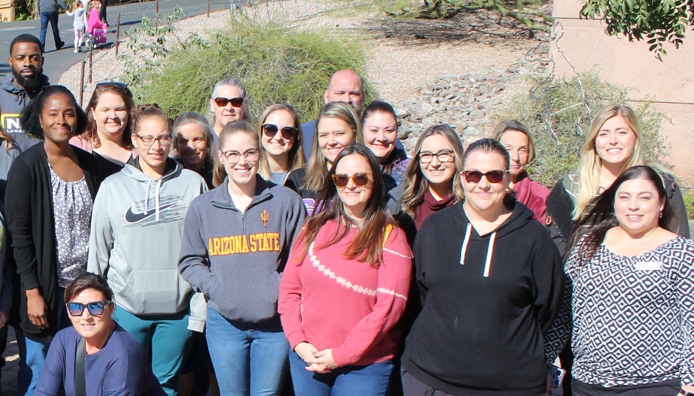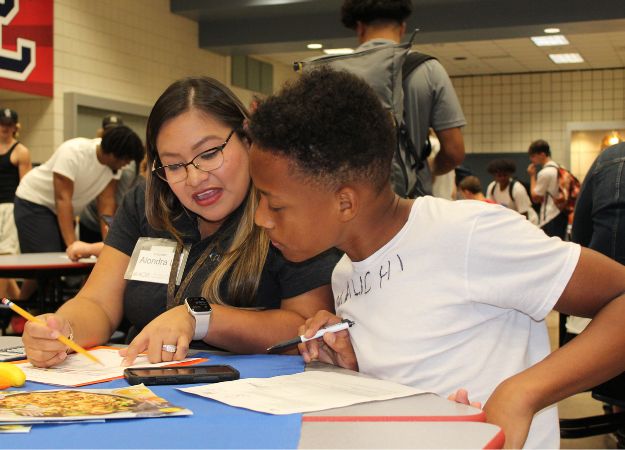 More than 200,000 students in Arizona, the majority of whom come from low-income backgrounds, receive ACEE programs each year. Our strategy to deliver the programs and services is three-fold: training Arizona K-12 teachers, engaging students and coaching parents.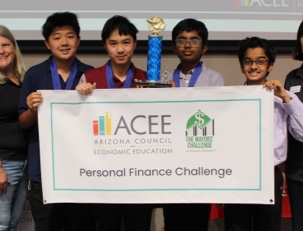 The Quiz Bowl was so fun! I loved sitting up there–and the thrill when you knew the answer and hit the buzzer!
Aarush, student participant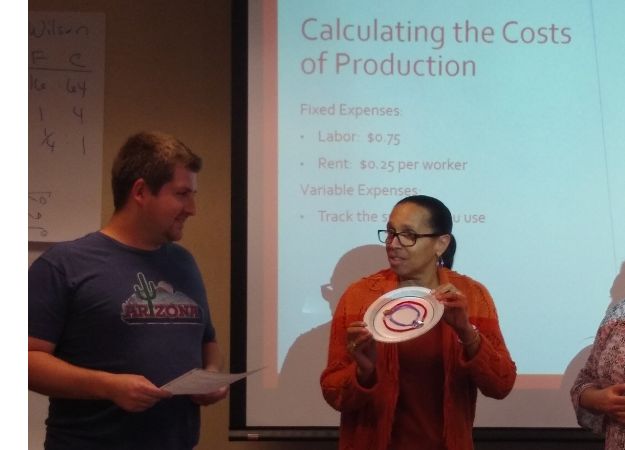 Wonderful resources and expert knowledge of the content. The presenter clearly understands the value of time for educators and creates a productive and positive time for all educators.
Elementary teacher workshop participant
Amazing organization. Amazing respectful students. Practical financial information they can use in their everyday lives.
ACEE provides non-proprietary and vetted educational resources, in all formats, to support learning for preschool to post-secondary students in economics and financial literacy education.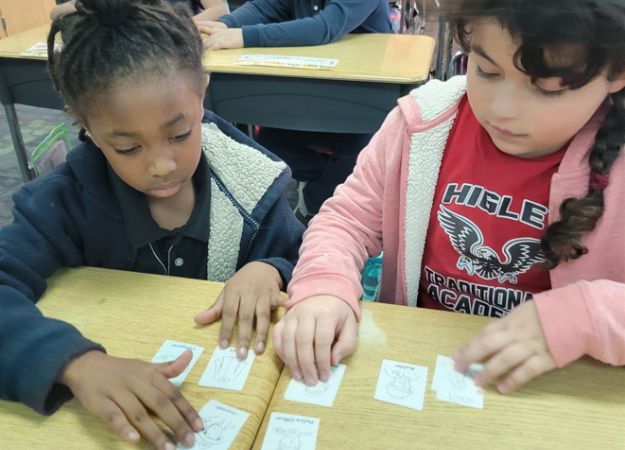 A few of our Gold and Platinum Supporters